JBL Introduces New On Call 5310 Dock For Nokia's New XpressMusic Phone
JBL has just announced the On Call 5310, a tightly integrated dock for the new Nokia 5310 Xpress music phone. The On Call dock can be mounted on a wall or placed on a desk, and works as a charging station, when powered by AC, as well as a mini sound system. And because it can also runs on four AA batteries, which will provide up to a claimed six hours of music-listening, the system is ideal for traveling. It also has a minijack so that you can plug-in, dare we say, an iPod as well.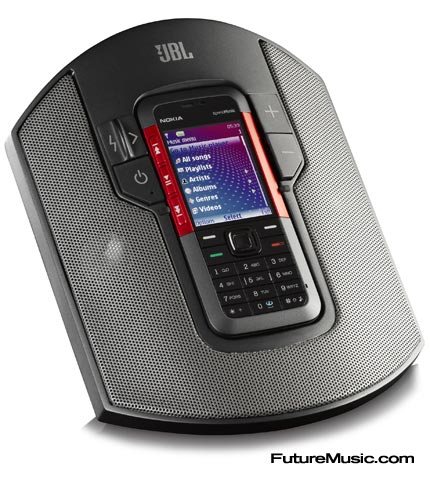 On Call features dual 3-watt Odyssey transducers, an integrated amp and a computer-controlled equalizer for improved sound. The dock has an auto-off mode to save battery life.
JBL's On Call 5310 will be available sometime in November 2007. No official pricing has been announced. More information on the JBL On Call 5310.