Griffin Technology Announces The Evolve Multi-Speaker iPod Sound System
Griffin Technology has just announced The Evolve iPod sound system. No!!! Not another iPod boombox! Wait, I just can't take another iPod product announcement…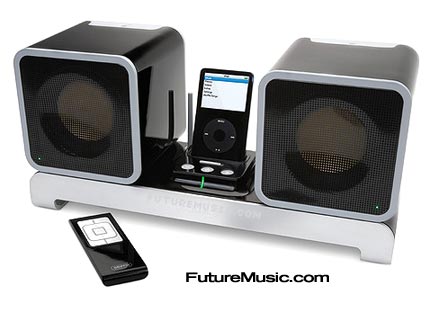 Calm yourself. The Evolve is actually…different. It works with as many speakers as you want! That's right, you can add as many wireless speakers to the system, they just have to be within 150 feet of the base. Each speaker has its own unique network ID that automatically taps into the base and boom, you're cooking.
Griffin plans to sell individual speakers once The Evolve officially premiers on October 20th.
Griffin's The Evolve will cost $349.99. More information on the Griffin Evolve iPod Sound system.