Bob Marley's Family Battles Verizon Wireless Over Ringtone Deal
The family of Bob Marley has announced that it intends to file a lawsuit to block Verizon's ringtone deal to sell various cuts from the legend's catalog. Yesterday, Verizon proclaimed that they had signed an exclusive deal with Universal to sell the inspirational Reggae star's music, and that the family's lawsuit threat was "meritless."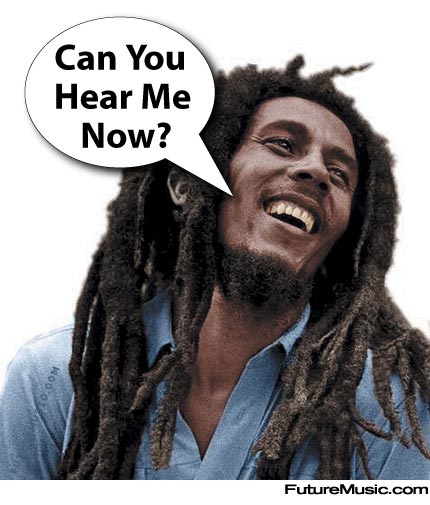 It's been reported that Chris Blackwell, the man responsible for bringing Marley to an international audience and one of his biggest supporters, was originally approached by the wireless character a few months ago and met with representatives of the company twice. Verizon wanted to just license a select number of Marley tracks, but family representatives declared that if Verizon was going to be the exclusive distributor and use Marley's image in its promotions, then it was actually an endorsement.
However, instead of inking a costly endorsement deal, Verizon circumvented the family and dealt directly with Universal who owns the masters. Verizon responded publicly to the family's claims by stating, "We are offering Bob Marley ringtones through Verizon in accordance with the terms of a longstanding contract between Bob Marley and UMG."
The Marley estate will earn royalties from the ringtones Verizon sells whether or not the family files suit. Bob Marley died in 1981 of cancer.