Sleek Audio Announces SA6 Customizable Earphones
Sleek Audio has announced their new SA6 Earphones, which allow you to customize the earphones based on the structure of your ear canals. The SA6 uses an ultra wide band balanced armature driver coupled with interchangeable bass and treble tuning ports. The ports enable the user to "EQ" the music based on desired tastes without adjusting the frequencies at the device level.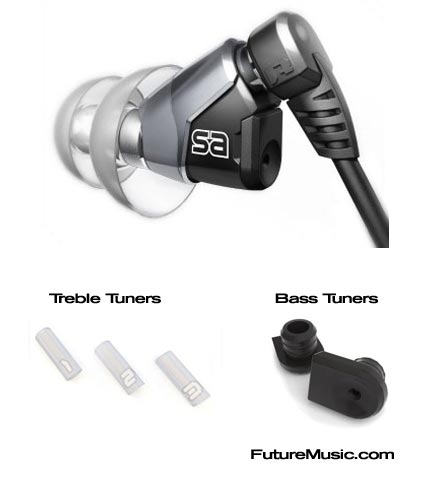 If you've ever changed the eartips on your set of earphones from the silicon to the foam, or vice-versa, you've probably noticed that the sonic frequencies change as well. Sleek Audio utilizes their expertise in Hearing Aid design to tune the bass and treble frequencies based on this principle. The SA6's also have a removable swivel cable that allows them to be worn in the way that is most comfortable to the listener.
Sleek Audio's SA6 earphones are available to pre-order for $229.99, and shipping is expected to take place sometime in October 2007. More information on Sleek Audio's SA6 earphones.