Upcoming Chemical Brothers Tour Sponsored By Microsoft
The Chemical Brother's upcoming US tour will be sponsored by Microsoft in an effort to get electronic music fans amped about the Zune digital media player. It won't work.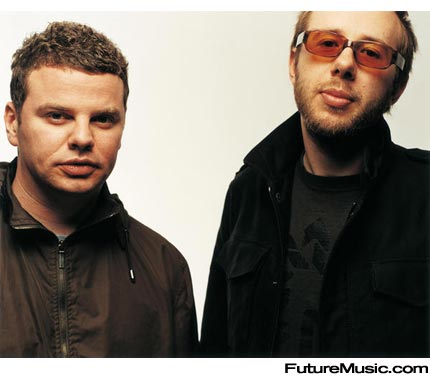 The small, six-date outing will launch at New York Cit's Hammerstein Ballroom and then meanders across the United States before ending in Los Angeles. The tour sponsorship is part of Microsoft's "On the Road" concert series, which positions the Zune in front of niche audiences. Previous Zune sponsorships have involved Great Northern, CSS, LCD Soundsystem, Ladytron and rapper MIMS.
The Chemical Brothers has not toured the United States in five years, so it will be a quick sell out. For a band that is able to consistently create quality music. they must be getting paid some big bucks to align themselves with Microsoft's lackluster Zune.
Confirmed US Shows:
Sep 21 2007 — HAMMERSTEIN BALLROOM – NYC
Sep 22 2007 — MCCARREN POOL – BROOKLYN, New York
Sep 24 2007 — RIVIERA-CHICAGO, Illinois
Sep 26 2007 — THE FILLMORE – DENVER, Colorado
Sep 28 2007 — THE CONCOURSE-SAN FRANCISCO, California
Sep 29 2007 — NOCTURNAL WONDERLAND – LOS ANGELES
More information on The Chemical Brothers.