Toshiba Readies Gigabeat T401 Digital Media Player With Wi-Fi
Toshiba has announced the Gigabeat T401 and the Gigabeat 401S, two new 4 GB Flash-memory digital media players. The players feature a 2.4-inch, 320 x 240 pixel display, support for MP3, WAV and WMA 9 audio formats, as well as WMV on the video tip. The T401 has built in Wi-Fi (802.11b/g) and only comes in black. The 401S has everything, including Toshiba's latest H2C audio processing technology, except the Wi-Fi action and comes in Black, Red and White.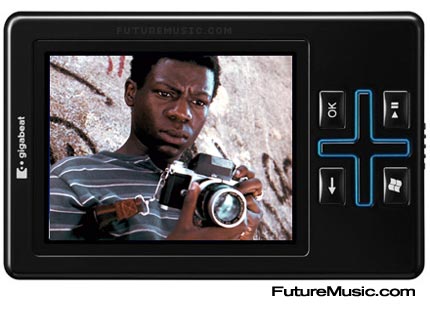 The new H2C technology enhances frequencies above 16kHz, which is often cut in lossy compression formats such as WMA and MP3. The H2C has two modes "Professional" and "Dynamic" for personalizing the sonic character.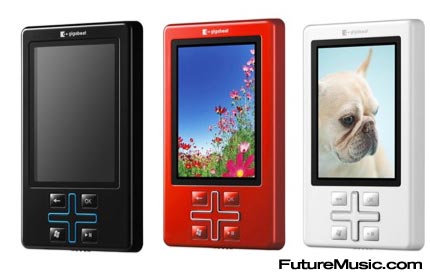 The new players have USB, 2.0 connectivity and utilize Windows Media Player 10/11 for song management and data transfer. The built-in lithium ion battery lasts for a claimed 16 hours of audio playback and 5 hours of video. The profile is quite svelte at 85.6×54×9.9mm (vertical × side × thickness), and weighing in at 58 grams.
Toshiba's 401S models will hit the Japanese market first on September 7th for ¥24,800 / $215, and then the Wi-Fi T401 will rock it in October for ¥29,800 / $260. More information on the Toshiba 401S and T401.