Line6 Readying Pod X3?
Line6 is reportedly set to release the POD X3 and the POD X3 Live, two new guitar/bass modeling boxes with USB 2.0 connectivity. Preliminary specs claim that the X3 will have the ability to send a single guitar signal to two different amplifier models plus effects at the same time. Two different inputs can also access two different chains as well.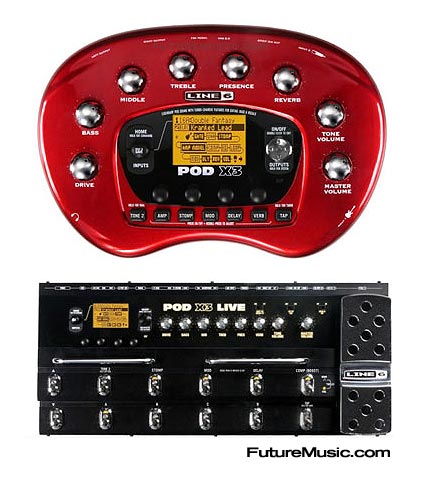 The new X3 will offer XLR and 1/4″ inputs, and 1/4″ and S/PDIF outputs. The preliminary specs also tout 78 amp models with 28 amplifier and 22 box models developed specifically for the bass guitar.
No pricing or availablity has been announced. More information on the Line 6 Pod X3.