Denon DN-HS5500 Debuts At DJ Expo
So Denon used the DJ Expo this week to drop their new DN-HS5500 player. The prototype received a lot of deep stares and nods, but nobody was deeming it a Pioneer killer.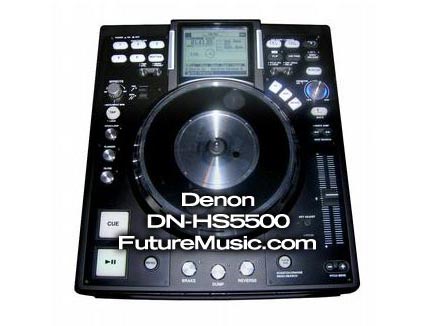 Denon was keeping a lid on final specs and delivery, but with such an early debut, we think Denon will release a shipping date and price point by NAMM at the very latest. You can watch a dodgy video of the deck in action below.
Denon has zip on their website, but it may be worth checking in every week or so, if you're a fan of their products…
More information on the Denon DN-HS5500.