TwistedWave – New Mac OS X Audio Editor
TwistedWave is a new audio editor for Mac OS X. The company hasn't really done much to cohesively market their product, but this is what we can tell you…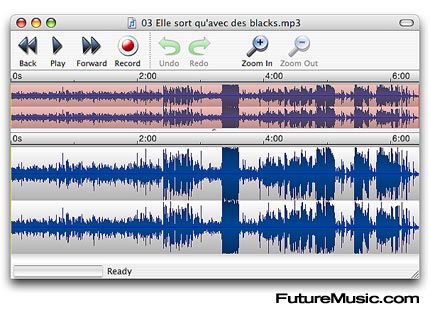 • The program features unlimited and instantaneous Undo/Redo.
• It features background computing, so you can continue working while it sorts out a complex effect without waiting
• Rearrange your audio with the Clip List
• Up to 24-bit and 192 kHz sampling rate
• Import from many formats: wav, aiff, au, snd, sd2, mp2, mp3, mp4, mov, avi & mpeg.
TwistedWave is available for Mac OS X (Universal Binary) for €38.35. A fully functional 30 day demo is available for download. More "information" on TwistedWave.