Apple Announces My iTunes – Website Widgets
Apple has announced My iTunes Widgets, mini applications that users can embed into their own websites, blogs or social networking pages. My iTunes allows users to showcase their favorite music, TV shows, movies, while generating traffic to Apple's online music store.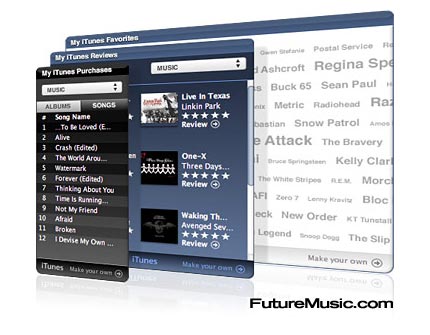 My iTunes widgets can be customized by size and style in any Flash-enabled website. You can also use the My iTunes feed with any standard RSS or ATOM feed reader.
Apple's My iTunes is free. More information on My iTunes.