Line 6 Debuts Pocket POD
Line 6 has released the Pocket POD, an ultra-portable version of their POD guitar amp and effects emulator. About the size of a handheld tuner, the Pocket POD contains over 300 presets featuring 32 classic and modern amp models, 16 cab models and and 16 effects.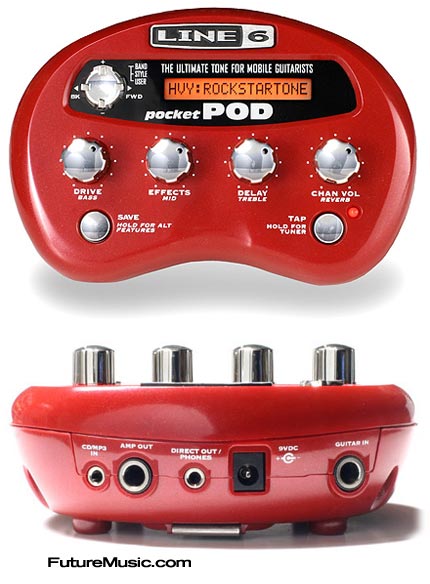 The battery-powered Pocket POD has a mini jack input allowing you to jam along with your iPod, as well as a headphone jack for practicing the intro of Crazy Train without waking up the neighborhood. The Pocket POD also has USB connectivity for adding presets that you can create using the Vyzex software. Create your own custom tone or manage your personal tone library right on your desktop. Pocket POD is a class compliant USB MIDI device.
The Pocket POD is available now for $179.99. More information on the Pocket POD.