Weekend Fun: Halo Warthog
The WETA Workshop, a concern from New Zealand, has fabricated a replica of the famed Halo Warthog military vehicle. The fully-functioning Warthog is actual scale and has a perfect reproduction of the rear seat machine-gun, as well as four-wheel-steering.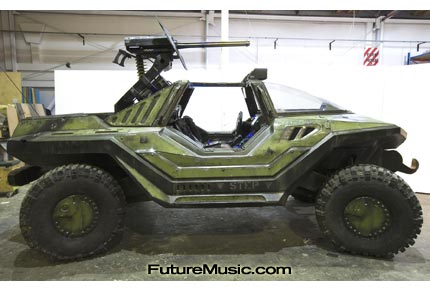 The Warthog was actually built for a web series of Halo promos that are currently being filmed to hype the next incarnation of the popular XBox 360 game. The 'Hog will then be deployed in major cities to drive around and scare the living daylights promote the game.