Shuriken Releases Free Shredder Sampler
Shuriken has released Shredder, a free sampler for for Windows and Mac OS X (Universal Binary). Shredder was "designed to be easy to use and fun to play with." It has 12 slots for samples that are controllable via MIDI notes or automatable parameters.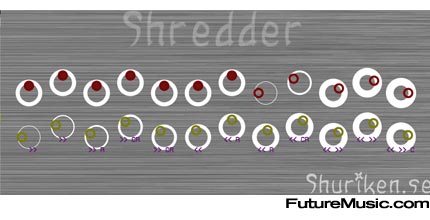 Shredder is available now as a VST plug-in. More information on the Shuriken Shredder.