Tivoli Audio Teams With Per B. Sundberg To Create The Bling One AM/FM Radio
Tivoli Audio has given their Model One AM/FM radio the Jacob The Jeweler treatment by teaming with Scandanavian glass artist Per B. Sundberg to create the limited-edition Tivoli Bling One. Made from handcrafted crystal, only 39 Bling One's (our name —Ed.) will be available for sale, since they shipped the first one off to Paris Hilton.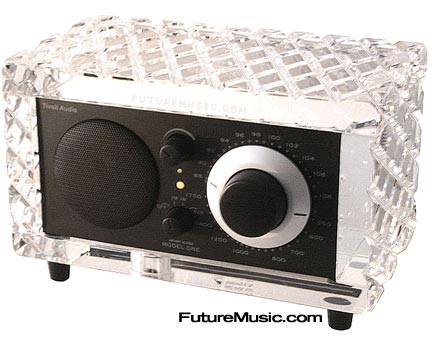 The Tivoli Crystal Model One will set you back close to $5000. More information on the Tivoli Crystal Model One.