MXL Microphones Unveils USB Mic Mate – Preamp & A/D Converter
MXL Microphones has released the MXL USB Mic Mate, a compact low-noise analog preamp that converts 48 volt phantom powered studio mics and analog line level signals to USB. Its input features a fully balanced low noise, low distortion preamp, gain plus a 3–position analog gain control; a special circuit that converts the 5 volts from the USB port to a regulated 48 volts required by professional condenser microphones.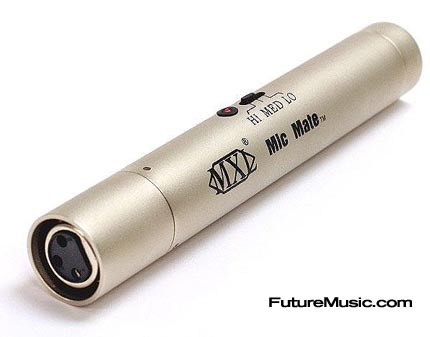 The digital section features a 16 bit Delta Sigma A/D converter with a sampling of 44.1 and 48.1. The input side has a 3 pin XLR female and on the output a USB connector.
MXL Microphones' MXL USB Mic Mate is available now for $79.99. More information on the MXL Microphones MXL USB Mic Mate.