Betty Crocker Announces iPod Speakers
Just when you thought Semk couldn't get any more eccentric, they debut Cupcake Speakers. These confectionary delights, may look tasty, but don't take a bite unless you have a hankering for polyester, velboa, abs and metal. Meant to plug into a Digital Music Player, and targeted at the female demographic, these Betty Crocker Specials are certainly a conversation starter.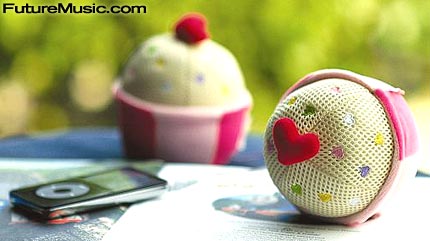 If you think these Cupcake Speakers are quirky, check out the S.Dog and MiniAmp's…
More information on the Cupcake Stereo Speakers.