NTI Comodo Unveils DJmix2000
NTI Comodo has released the DJmix 2000, an USB audio device designed for Podcasting. The palm-sized DJmix 2000 features USB connectivity, the OpenCast software for Windows, a basic echo effect and LED metering. Three modes are available: Voice only, Music only, and Mixed (voice with music).
Technical Specifications:
• 2 Channel playback 16bit / 48Khz stereo
• 1 Channel record in 16bit / 48KHz mono
• 5 LEDs x 2ch SOUND level indicator
• Volume control JOG wheel
• Echo control potentiometer
• Playback Controls: play, stop, prev, next track
• Record Contros: Rec, stop, play
• USB powered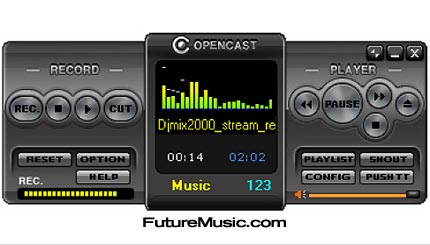 The DJmix2000 comes with the OpencastV3 software player, which supports MP3, WMA, and WAV formats.
The NTI Comodo DJmix2000 with Opencast will be available in the Fall. More information on the NTI Comodo DJmix2000.