New iPhone Nano Patent Emerges
A recent patent application filed by Apple reveals what looks like a more compact version of the iPhone with click-wheel navigation. This looks to be what insiders are calling the iPhone Nano, an entry level mobile with basic iPhone functionality.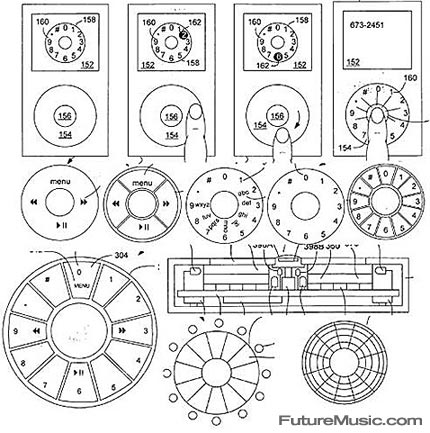 What's interesting is that Apple has combined click-wheel functionality with the new touchpad to create a new user interface that "displays graphical elements to indicate input areas of the touchpad." New music-oriented attributes where not specified.