Puremagnetik Drops RackPak For Ableton Live 6
Puremagnetik has released RackPak for Ableton Live 6. Developed exclusively by some of Ableton's own sound designers, RackPak is a collection of over 100 audio effects racks for performance and studio use. The "racks" include: Space, Filter & Distortion Menus; Live Performance and DJ effects; Mastering and Instrument Strips; and Glitch and Beat Processors.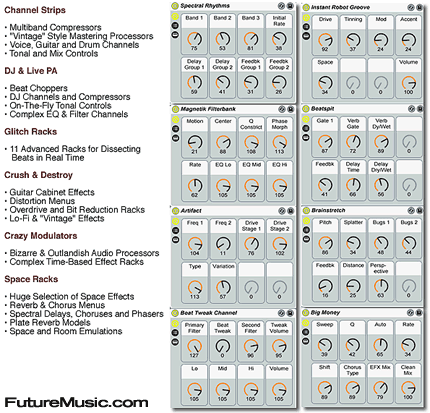 Puremagnetik's RackPak For Ableton Live 6 is available via subscription. More information on Puremagnetik RackPak For Ableton Live 6.