Weekend Fun: Porsche Does Boats
The Porsche Design Studio has created some spectacular items in the past, but they may have out did themselves with their latest endeavor. The company teamed with Miami's Fearless Yachts to develop several models ranging from 28 to 160 feet.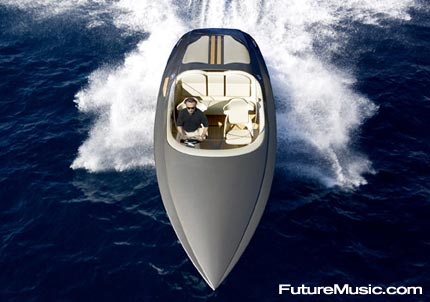 The first vessel out of the gate is the Fearless 28, a drop-dead, gorgeous 28 footer made of stainless steel, fiberglass, carbon and accented with light tan teak wood. The 6000 pound, V-hull design can go upwards of 80 mph and has a range of about 150 miles. With a 90 gallon tank, that's a little less than two miles per gallon. Interestingly enough the Fearless 28 is powered by a Dogde Viper V-10 engine, and not a Porsche 911 Turbo. Upcoming models include 44, 68, 125 and 150 lengths.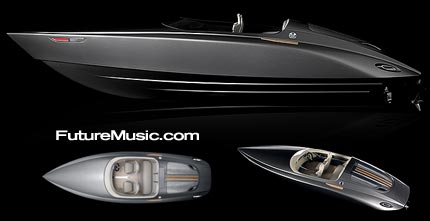 The Fearless 28 will set you back a mere $300,000, not to mention $300+ dollars everytime you fill it up. More information on the Fearless 28.