Apple's iPhone Will Play YouTube, Gets Enhancements
Apple announced that its anticipated iPhone will be compatible with YouTube, as well as AppleTV. YouTube videos can be viewed through an Apple-built application on the phone, and will be encoded in H.264 by YouTube to improve video quality and battery life on mobile devices. They'll have 10,000 videos ready by June 29th, and should complete transcoding their entire video collection year's end.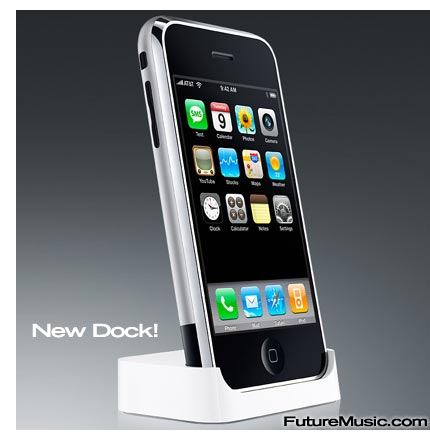 In addition, the iPhone will deliver significantly longer battery life than was originally estimated: 8 hours of talk time, 6 hours of Internet use, 7 hours of video playback or 24 hours of audio playback. In addition, the device will feature up to 250 hours of standby time. Apple also upgraded from plastic to optical-quality glass to achieve a "superior level of scratch resistance and optical clarity."
The iPhone will be available on June 29, 2007 in a 4GB model for $499 and an 8GB model for $599 on the Cingular/at&t network, and will work with either a PC or Mac.