NuGen Audio Updates SEQ1 and SEQ2 To Version 1.2
NuGen Audio has updated their SEQ1 and SEQ2 Linear Phase mixing and mastering equalizers to version 1.2. The SEQ series EQ's are designed to deliver transparent, scaleable, connective EQ without the phase warping and phase smearing artifacts common in traditional digital EQ, giving a clearer sound and sharper transients. This update fixes a potential threading problem that affected updates of the EQ envelope when the GUI was closed in some hosts. SEQ1 now has switchable parameter value readouts for the rotary controllers.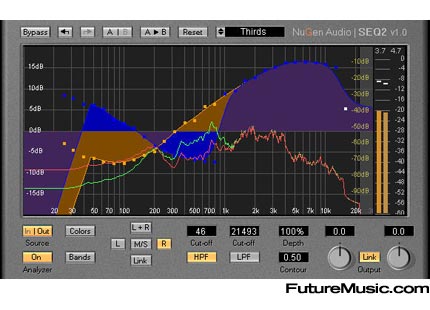 The update is free for registered users. More information on NuGen Audio SEQ1 and SEQ2 1.2.