iRiver Announces NV Personal Media/GPS Device
iRiver as officially announced the NV, a new personal media device with GPS. The NV sports a WVGA 7-inch, 840 x 480 LED backlit LCD screen with T-DMB television, SiRF III GPS receiver, two SD slots, USB 2.0, FM radio, and a GPS Camera (encodes its 1.3 megapixel photos with location info).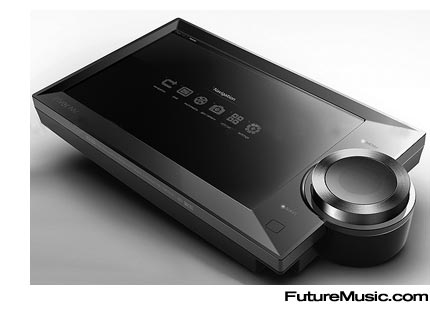 The NV will support MP3, OGG, WMA on the audio end and ASF, WMV, MPG, Xvid, H.264 in the video realm.
The iRiver NV will bow in Korea this Summer. No pricing or availability has been announced for the rest of the globe. More information on the iRiver NV when they post it on their over-Flashed website.