Weekend Fun: Inverted Outdoor Shower
Just In Time For Summer…The Viteo Garden Shower
The Viteo Garden Shower is an innovative outdoor shower that allows you to set up the 2½" plastic disc anywhere you want a 6 foot-high fountain of refreshing water. Simply connect it to your garden hose using the supplied standard adapter and water immediately rushes into the inner channel system to spray out of 16 fine cone shaped jets.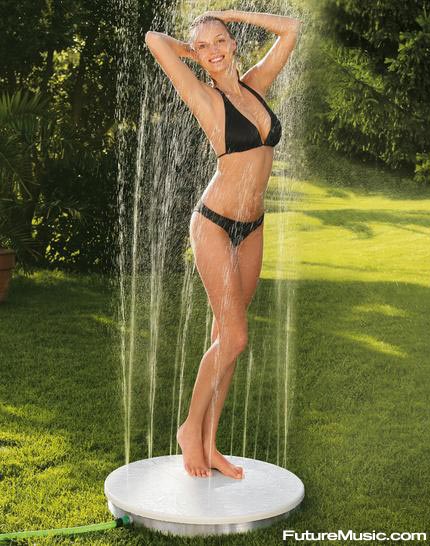 The water height is continuously adjustable from 6 to 13 feet and can be regulated by adjusting the water flow from your tap. A filter in the connector protects the channel system against impurities. Made in Austria, the Viteo Garden Shower was recently honored with the iF Product Design Award 2007.
Innovation does not come cheap however, the Viteo Garden Shower costs $925 / £469. More information on the Viteo Garden Shower.