Weekend Fun: Mini Dance Dance Revolution
DrinkStuff has released a Mini Dance Dance Revolution mat for use at the office when you just can't sqeeze enough DDR in your life. The USB powered dealio comes with flashing directional arrows and a cardboard cutout to get you in the zone.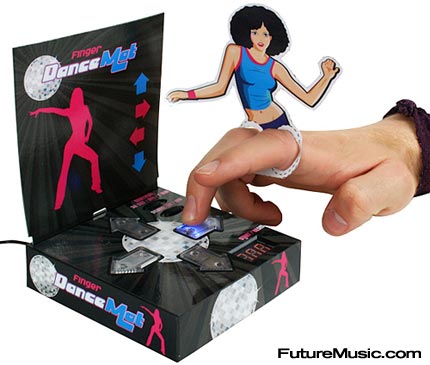 The USB Finger Dance Mat doesn't have synced dance cuts or even scrolling software. You simply follow the lights on the USB dance through several sequences that continually get faster and faster.
More information on the USB Finger Dance Mat.