VirSyn Updates Poseidon To Version 1.3
VirSyn has updated Poseidon to version 1.3. The new version incorporates a Waterfall spectrum display for better visualization of the sound model and allows for keytracking the residual noise spectrum. The update also includes new set of 80 presets and 29 sound models.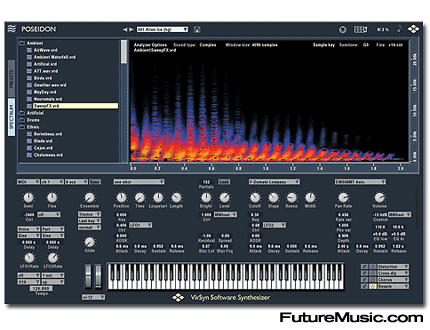 The VirSyn Poseidon 1.3 update is free for all registered users. More information on VirSyn Poseidon 1.3.