Weekend Fun: R2D2 Trashcan
It could be the most usable Star Wars accessory to debut in 30 years…
Although this R2D2 replica can't actually take out your empty's to the curb, it does satisfy your inner geek by showcasing your love for the irascible droid and serving double duty as a trash bin.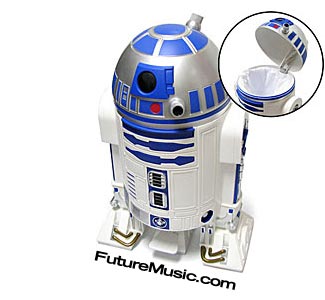 The R2D2 trash receptacle is imported from Japan and stands 24″ inches. Stepping on the detailed replica's center foot pops his dome open to receive your garbage in its removable interior can. Everything is amazing about the R2D2 Trash Can except its price…
The R2D2 Trash Can will set you back a whopping 150 bucks. More information on the R2D2 Trash Can.