NuTsie Application Streams Your iTunes Library To Your Mobile
NuTsie is a new cellphone application that allows you to listen to your iTunes library on your cellphone. The application, in beta, has launched to the masses today and is already having network problems due to those dreaded tech bloggers all trying to test the service out at the same time. NuTsie works by scanning your computer's iTunes library and then matching the song titles with songs it has on its servers. NuTsie claims this make the service legal, but the major labels will not think so…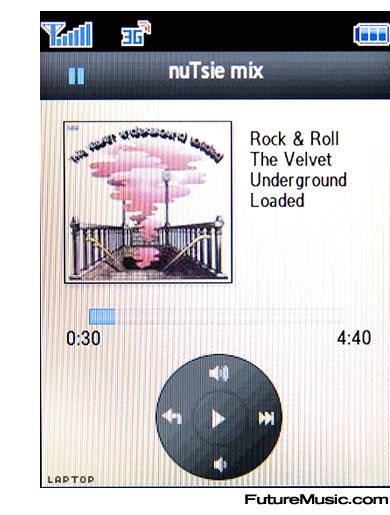 The first review of the service by Laptop Magazine has revealed that it "sounded great," but is only compatible with just 15 different moblies. The service is more like the jukebox at the pub instead of iTunes in that you select the tracks you want to listen to, and then it streams them to you in a seemingly random order. Thus it's more like a radio station instead of your beloved iPod, but that's to skirt the legal issues that will eventually crop up.
NuTsie is currently free. More information on NuTsie.
The Future: Litigators Start Your Engines!