Ferenc Gyuricza Releases Precog
Ferenc Gyuricza has released Precog, a sampler-based, VSTi soft synthesizer for Windows. Gyuricza, a composer, develops VST plug-ins on the side for electronic musicians.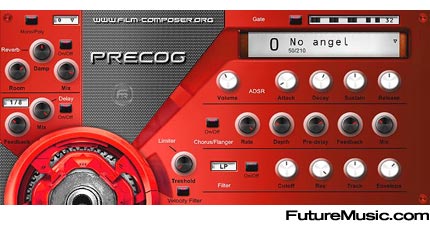 Precog contains 200 presets including plenty of lead, pad, and bass patches. Just download the demo music, and you will hear what PRECOG can! A demo version is available at the website as well.
Gyuricza's Precog costs $80 beans. A demo version is available for download. More information on Ferenc Gyuricza Precog.