Sony Announces Two HD Radios
Sony has announced two HD digital radios, a tabletop unit and a car system. The tabletop, dubbed the XDR-S3HD, features a cherry-wood finish that compliments the retro look that's all the rage these days. The receiver offers a choice of AM, FM, and HD reception, as well as support for an external MP3 player.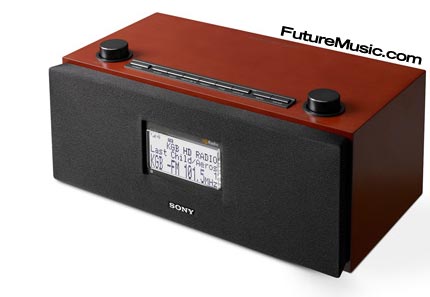 The XT-100HD, is Sony's new HD component that's meant to work with existing Sony in-dash stereo systems. The hideaway module enhances their in-dash systems with HD digital reception and metadata information for the dash's display, including artist names, song titles, station names, and other pertinent information.
According to iBiquity Digital Corporation, the developer of digital radio technology in the United States, there are more than 1,300 stations currently broadcasting premium HD streams. HD Radio allows FM stations to offer new channels and sub channels, as well as AM and FM stations to broadcast in clear digital sound, and doesn't require any monthly subscription fees.
The Sony XDR-S3HD will retail for $199 and the XT-100HD will cost $99 beans. Both units will be available sometime in July. More information on the Sony HD Radios.