Devine Machine To Release Krishna Synth On June 2nd
Devine Machine has revealed that their ballyhooed Krishna Synth will finally hit the market on June 2nd, five months after their first announcement. Krishna will debut in VST format for Windows XP with Mac OS X AU and RTAS versions to follow.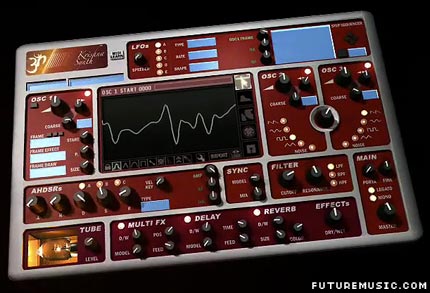 Krishna brings it with 1146 presets by 25 sound designers. Each patch is named with a full description and a category definition. In addition, about 3700 "oscillator movie files" have been processed, each of them providing a unique sound for its unique frame oscillator.
Devine Machine's website is horrendous, so you won't be getting a lot of info there, but for more information on the Devine Machine Krishna, you can visit them online.