Weekend Fun: The New Velcro
Have you ever wished that you invented Velcro?
Well, Leonard Duffy, an inventor from Vermont, USA, did one better…he invented a better velcro. Dubbed the Slidingly Engaging Fastener, (catchy, no??, this new velcro attaches silently, doesn't wear out over time, and supports eight times the weight that the original can handle.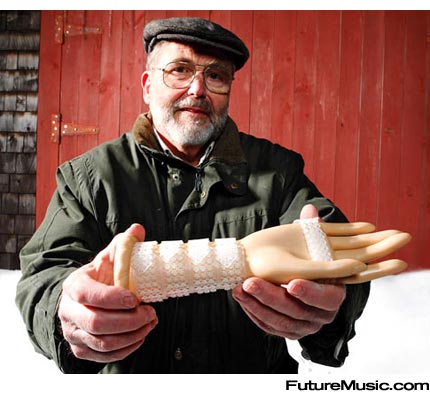 The Slidingly Engaging Fastener took the 66-year-old architect 8 years to develop and $40,000 of his savings. Tinkering away in a wooden shed, his new fastener binds two plastic stripes with interlocking grids of little hexagonal or triangular islands. The catalyst for the invention stemmed from one of his zippers spontaneously exploding at an airport. He then went into his shed and spent the next few years penciling out designs and building models. After a while he came to the realization that his prototypes utilizing wood, foam, cardboard and other materials weren't cutting it. Knowning he had something special on his hands, he invested several thousand dollars of his own money to switch to injection-molded plastic.
Then his sister-in-law broke her arm and had to don a removable cast that was held in place by Velcro straps. However, the Velcro constantly caught the fibers of her clothes and yanked her hair, she complained to Leonard, and he decided to create a wraparound cast made from a single plastic sheet and utilized his fasteners. He entered his Unitary Wrap into a NASA-sponsored invention contest called "Create the Future" and won. Now a prosthetics company envisions using the plastic straps to attach artificial limbs, and nearly 150 product designers have contacted Duffy after a clearinghouse called Material ConneXion added the item to its library last year.
Now if he can only come up with a new name…