Neumann Unveils 3 New Capsules For Digital KM D Mics
Neumann has announced three additional capsules for the digital KM D miniature microphone system, a further expansion of the Solution-D family.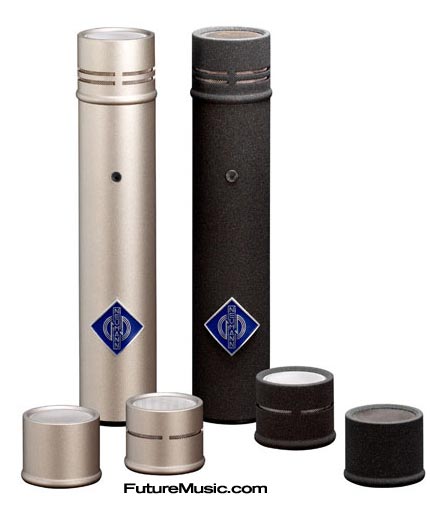 • KK 131: Free-field equalized omni
• KK 143: Wide-angle cardioid
• KK 145: Cardioid with high-pass
There are now 6 different capsules available, providing, say Neumann, professional users with a complete range of tools from the world of digital microphones, to handle even the most demanding recording situations. "The new capsules are the logical development of the Neumann strategy of comprehensively expanding the digital microphone program," states Wolfgang Fraissinet, President of Marketing/Sales at Neumann Berlin.
No pricing or availablity have been announced. More information on the Neumann KM D Capsules.