Image-Line Now Shipping Deckadance For Windows
Image Line is now shipping the Windows version of their new DJ software, Deckadance, which we informed you about on February 19th. The program differentiates itself by working as a standalone program or as a VSTi plug-in inside your favorite DAW. This allows Deckadance to work as a DJ program inside of Ableton's Live, something that should appeal to many Digital DJs the world over.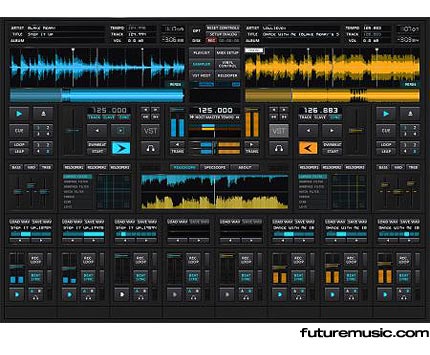 The software was designed to be very flexible and you can control Deckadance using timecoded vinyl and CDs, as well as most MIDI controllers. Read our original story on Deckadance.
Image-Line's Deckadance for Windows will set you back $179. Introductory pricing is available during May for $149. A Mac OS X version will be available by year's end. More information on Image-Line Deckadance.