Weekend Fun: Air Conditioning In A Can
With the Summer fast approaching in the Northern Hemisphere, businessmen and businesswomen often find themselves sweltering in their suits in the humidity or on public transportation. Now a concern from Japan has a temporary solution to cool off when your body turns into a swamp.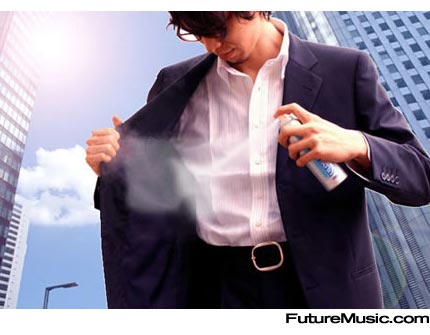 StrapYa has recently introduced a portable air conditioning spray, which uses flammable ethanol and other products to create a cold breeze. Simply spray your clothes and instantly cool down.
The StrapYa Portable Air Conditioning Spray costs about 5 bucks a can. More information on the Portable Air Conditioning Spray.