Antares Releases Maintenance Update For Auto-Tune 5
Antares has announced a maintenance update for all versions of Auto-Tune 5 on both Mac and PC. These updates bring the features from the previous TDM and RTAS updates to all the other versions. Also, additional workflow refinements to make pitch correction process even easier are included.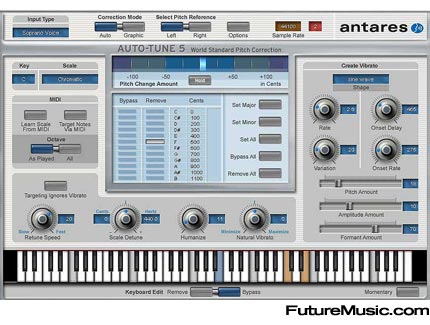 Enhancements:
• Auto-Scrolling in Graphical Mode
• Increased Maximum Buffer Size
• Set Option Defaults
• Improved Curve/Line Selection
• Scroll Wheel Support
• Bypass "Clear All" Warning
• Faster Instantiation
The Antares maintenance updates are free for all Auto-Tune 5 owners. More information on the Antares Auto-Tune 5 Maintenance Updates.