Creative Introduces ZEN Stone 1GB MP3 Player
Creative has introduced the Creative ZEN Stone, their small entry into the 1GB MP3 player market with a $39.99 price tag. The Creative ZEN Stone features a smooth contoured design can hold about 250 tracks, and comes in black, white, red, blue, pink and green.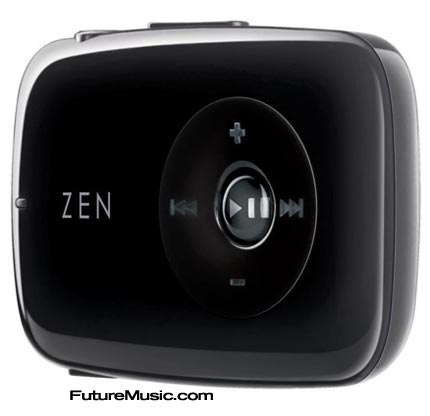 Creative claims the ZEN Stone can go for 10 hours from a single charge of the built-in battery — not much by today's standards. You can also skip between folders containing favorite artists or playlists. The Creative ZEN Stone is so simple to use that it does not even need a screen; just skip through tracks or albums while you are on the go, or simply play all the songs randomly in the shuffle mode.
You can personalize the Creative ZEN Stone with attractive translucent skins that include a clip and are available in five matching colors, a sporty armband that comes with a skin, and even a fashionable keychain with a tiny case that carries the player.
The Creative ZEN Stone will have its own docking speaker system, the Creative TravelSound ZEN Stone, which will be available in black or white in July. Using micro drivers, this versatile and perfectly portable speaker system kicks the beats for about 20 hours with two AAA batteries.
The Creative ZEN Stone will retail for $39.99 and be available on May 14th in the US market. More information on the Creative ZEN Stone.