Cakewalk Updates Project5 To Version 2.5
Cakewalk has updated Project5 to version 2.5. A powerful tool for real-time music looping/sequencing/arranging, Project5 now has almost all of the muscle of a full-on recording/editing DAW.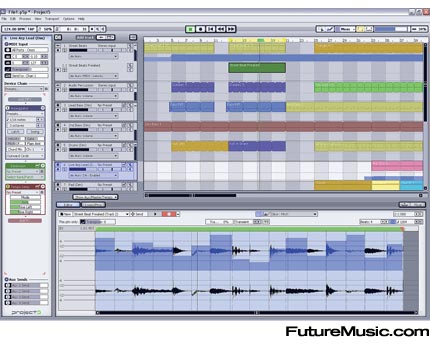 Enhancements:
• Microsoft Windows Vista Compatibility
• Dimension Pro LE (with REX support)
• Multiple Audio Input/Output Support
• Control Surface Support
• Active Controller Technology (ACT)
• Support for 3rd Party Audio Editors
• Configurable MIDI Outputs
• Integrated VST Support
• MIDI Input Quantize
• External MIDI Track
• Independent Vertical Track Sizing
• Integrated Automation Display
• Pre and Post Aux Sends
• Unlimited Aux Buses
• Dynamic Master Buses
• Busable Metronome
• Assignable Master Volume Control
• Save Pattern as MIDI
• Track-at-once CD burning
• Cakewalk Publisher
The update is now available as a free download to registered Project5 Version 2.x customers. The download includes German, English, and French updates. More informaton on Calkwalk Project5 2.5.