Weekend Fun: flOw
flOw, a hypnotizing fusion of gaming and ambient music, is the result of Jenova Chen's game design thesis. He used the platform to demonstrate something known as Embedded Difficulty Adjustment theory, which allows players with different tastes to enjoy a game experience in their own unique manner. The game features an abstract aquatic world inviting player to dive in, to learn, to explore, to survive, and to live…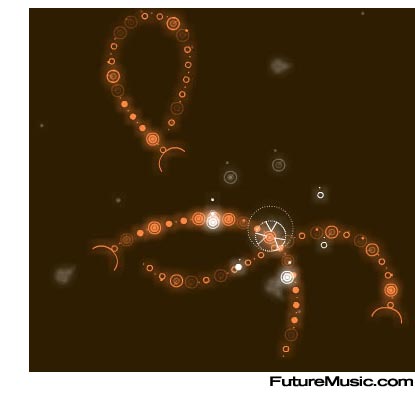 Chen is one of the first generation video game design graduates from USC School of Cinematic Arts, creator behind multi-award winning student game Cloud and flOw, co-founder of thatgamecompany, Jenova Chen is dedicated to expanding the emotional spectrum of video games and making them available for a much wider audience. He was responsible for Producing, Game Design Engineering and Visual Art.
Nicholas Clark is credited with the Game Design and Engineering. He is an aspiring game programmer and designer earning his Bacherlor's degree in Computer Science at USC. Austin Wintory is an experienced composer for film, games and concert halls alike. All around his credits include some 50 projects ranging from short and feature films, television programs, computer games, video/concept art, commercials, trailers and corporate videos. He tackled the games music and sound design.
More informtation on flOw.