Griffin Announces iPod Shuffle Dock Adapter
Griffin Technology has announced an iPod Dock Adapter for the second-generation Shuffle. The idea is to use the adapter to insert your 2nd generation iPod shuffle into full-size Universal Dock iPod devices.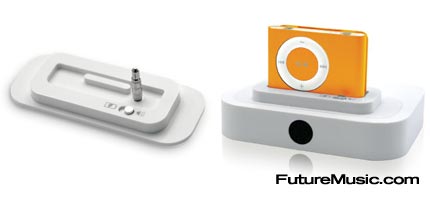 This is actually not a bad idea if you have several iPod accessories with the Universal connection. However, the price is a little steep for what you get. For other options, check out our review of the iPod Shuffle.
The Griffin iPod Dock Adapter will set you back $20 bucks. A delivery date has not been announced. More information on the Griffin iPod Dock Adapter.