SonicProjects Updates OP-X To Version 2.0
SonicProjects has just released version 2.0 of their OP-X, their emulation of the legendary OB-X from Oberheim. The OP-X is available as VST Plugin for PC and as Reaktor Ensemble for Reaktor5 Mac and PC. Both versions support automation and midi remote control.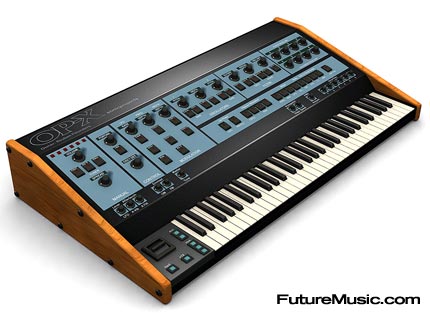 Enhancements:
• new graphical user interface from Reuben Flounders
• faster envelopes from op-x pro
• a brand new factory bank containing the best patches to date
• some great new sounds in the factory bank
• new banks added: opx_obx, opx_percanalog and opx_syncsolo
• new sounds added in several banks (arp, jupiter8, strings)
• new arranged prophet 5 bank featuring a lot of great new sounds
• enhanced analog approximations in equal tuned mode (from op-x pro)
• some phasing bugs fixed that could occur in offline exporting mode
• a new copy protection scheme Receptor version available
The SonicProjects OP-X 2.0 is available now, and is free for registered users. More information on the SonicProjects OP-X 2.0.