Tone2 Updates Firebird To Version 1.5
Tone2 has updated FireBird to version 1.5. The update, inlcudes oscillator and filter expansion, as well as many other enhancements. Tone2 claims that FireBird's new Harmonic Content Morphing (HCM) synthesis provides a powerful, unique, and innovative synthesis architecture for next-generation sounds that have never heard before. It can sound like other synthesis methods (additive, subtractive, AM, FM, phase distortion, supersaw, vocoder, sync, analogue, digital), like natural instruments (piano, brass, …) or completely unique.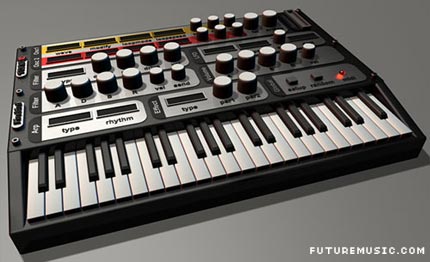 Enhancements:
• 26 new multi-Oscillators including 6656 waveforms
• 16 new filters
• 3 new ARP rhythms
• Additional Midi CCs supported
• Lower CPU usage
• Reduced CPU spikes
• Updated english handbook
• Smoother sound on FAT4x
• ess memory needed (4MB)
• smaller dll file
• Windows Vista registry compatibility
Bug Fixes:
• FireBird did not load if MSVCR71.dll was missing in Windows. This file is not longer necessary.
• Fixed a random crash which was caused by loopmode "???????".
• Cubase switched to bypass on heavy CPU load.
• Cantabile compatibility.
• Phrazor compatiblity.
• Sonar and others: FireBird did not produce sound if interface was closed.
• Renoise and other hosts: Stop/Play in host caused a CPU spike and audio dropouts.
• The first patch "welcome" was clicking.
Tone2's Firebird 1.5 update is available now for free. More information on the Tone2 Firebird 1.5 update.