Smart Design Introduces Dragon I iPod Dock
Smart Design has announced the Dragon I, an iPod dock with speakers mounted on the top of flexible stems. It looks more like an alien insect or a mechanical weed gone wrong, than a "dragon" but you certainly can't call it unoriginal.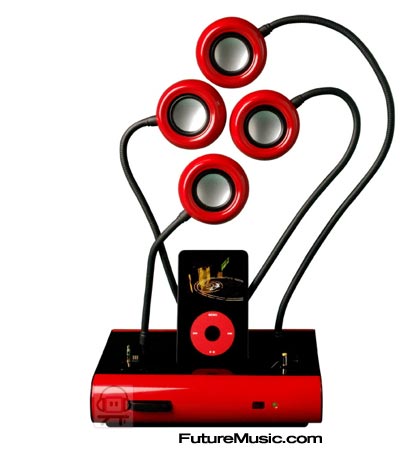 Each speaker is 5 watts and the system can accommodate other players via a minijack input.
The Dragon I will be available sometime this Spring for €249. More information on the Smart Design Dragon I.