JVC Unveils XA-AW33 Floating Digital Music Player
Dubbed the Healing Player by JVC's Victor Division, the XA-AW33 floating digital music player features an NXT flat panel speaker surface with an IPX7 waterproofing to keep up to 256MB of your MP3 and Windows Media audio files protected from the elements…like soap bubbles. It even features a "soothing" blue light for medicinal purposes. Frankly, we're a little apprehensive about taking electronics into the bathtub, and we can't figure out why you'd buy this mono player instead of a good pair of waterproof earbuds, but we're audiophile, electrophobes.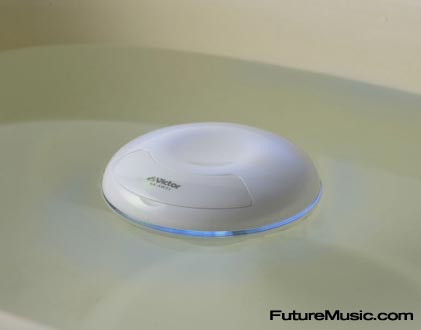 The JVC XA-AW33 costs $169 / ¥19,800 and is currently only available in Japan. More information on the JVC XA-AW33 Floating Digital Music Player.