iRiver Readies T50 – Digital Audio Player
iRiver is getting set to premier their latest portable digital audio player, the T50. This triangular shaped dealio is 2.8 inches long, weighs 1.1 ounces and can store up to 1GB of MP3, OGG or WMA files. Two AA batteries will reportedly give you 52 hours of playtime.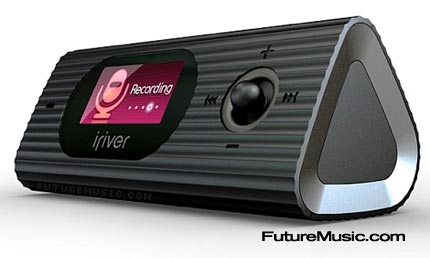 The iRiver T50 will cost between $79 and $99 when it moseys over from Japan in April.