Flux Releases Free Dynamics Processor – Bitter Sweet
Flux has released Bitter Sweet, a dynamics processor plug-in to control audio transients.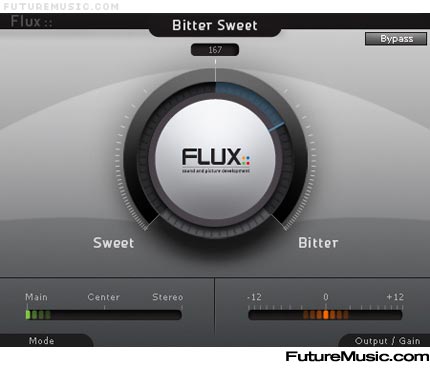 Turning the central button on the sweet side, decreases the transients amplitude. On the bitter side, the transients amplitude is magnified. Bitter Sweet also features a specific control for how the incoming signal will be processed. When the main position is engaged, the process affects the stereo signal. If Center is engaged, only the Mono signal of the internal MS matrix is processed. If stereo is selected, only the Stereo signal from the MS matrix is processed.
Flux's Bitter Sweet is available for Windows and Mac OS X in VST and RTAS formats, and is available as a free download. More information on Flux Bitter Sweet.