MySpace Vixen Tila Tequila Fails To Deliver Sales
MySpace vixen, Tila Tequila, has failed to deliver sales for her mediocre, but much ballyhooed MySpace promoted single, "I Love U." Tequila hoped to leverage her 1.7 million MySpace friends into meanful iTunes profits, but that isn't going to happen.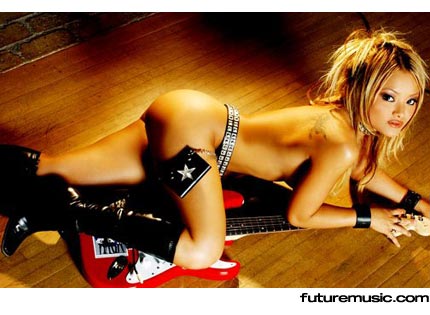 According to data from BigChampagne, who tracks iTunes and P2P downloads, the Lil Jon produced "I Love U" has only sold a few thousand downloads, although exact figures are not disclosed by Apple. Since its release, the single has never entered the Top 50, though it did spike shortly after its release landing in the 52nd position. That lackluster performance follows a heavy dose of online promotion from the indie-minded Tequila, including a large amount of dedicated real estate on the artist's MySpace page, which has recently come under fire from the site's owners More!
Read the entire MusicTrends Story: MySpace Popularity Doesn't Sell Music at FutureMusic News.