Phillips Introduces AmbiLight To Computer Speakers
Philips has ported their cool AmbiLight technology to computer speakers. Marketed under its alternative 'amBX' monitor, the new Philips speakers are available in either 2.1 or 5.1 combinations.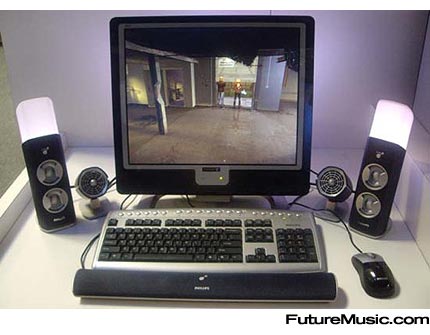 The speakers look like torches and light your room in no less than 16 million colors. The light comes equipped with a sensor which responds instantly to match what is happening on screen. The 40 watt speakers deliver a smart punch while the subwoofer kicks 80 watts.
No pricing or availability has been announced.