File-Sharing Use At All Time High
According to research firm Big Champagne, an average of 9.3 million people per day log onto file-sharing networks worldwide. That's up from 7 million in 2004. The research firm publishes a Top Swaps chart, which is now being syndicated by several offline publications including Entertainment Weekly. The firm's research confirms that file-sharing continues to rise, despite the attempts of the RIAA and lawmakers.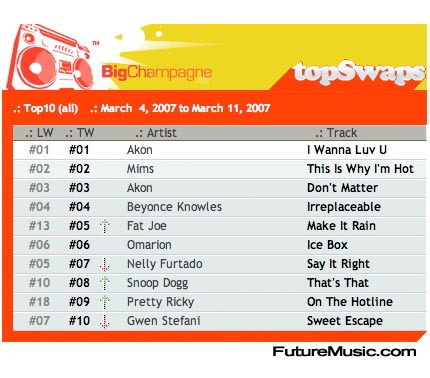 Approximately a billions songs are traded online every month. One billion songs.
More information on Big Champagne and Top Swaps