Danley Sound Labs Introduces SH-25 Loudspeaker
Danley Sound Labs has introduced the SH-25, a high-output loudspeaker that is arrayable both horizontally and vertically. Sibling of Danley's SH-50, the SH-25 delivers 10 dB more output with a 25×25-degree beamwidth. Users can hard-pack multiple SH-25s in any direction to create a multi-cell horn.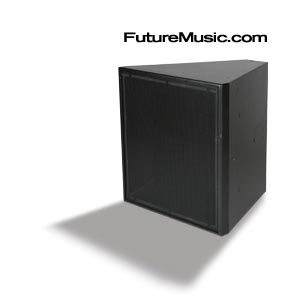 Composed of a single 1-inch tweeter, four 4-inch mids, and eight 6 1/2-inch woofers, a single SH-25 covers the frequency spectrum evenly from 80 Hz to 18 kHz and sounds transparent and true even with no equalization. When four of the 28x28x42-inch units are packed together, the low end drops to 50 Hz. Sensitivity is rated at 104 dB, and maximum output reaches 140 dB.
More information on the Danley Sound Labs SH-25.